Nightscape at Longwood Gardens
Set over Longwood Gardens' expansive grounds in Kennett Square, PA, Nightscapecombines the projection mapping technology of Klip Collective with the sounds of Sun Airway, Pink Skull and more, and leads guests on an immersive and imaginative nighttime journey.
Over two seasons, Nightscape has attracted nearly 300,000 visitors. In its second year, Nightscape returned with a few visual surprises and completely reimagined music.
My role: Art Director, Animator for Palm House, Silver Garden and Rose Arbor, Music production for The Shady Retreat, Large Lake Interlude, and Topiary Interlude.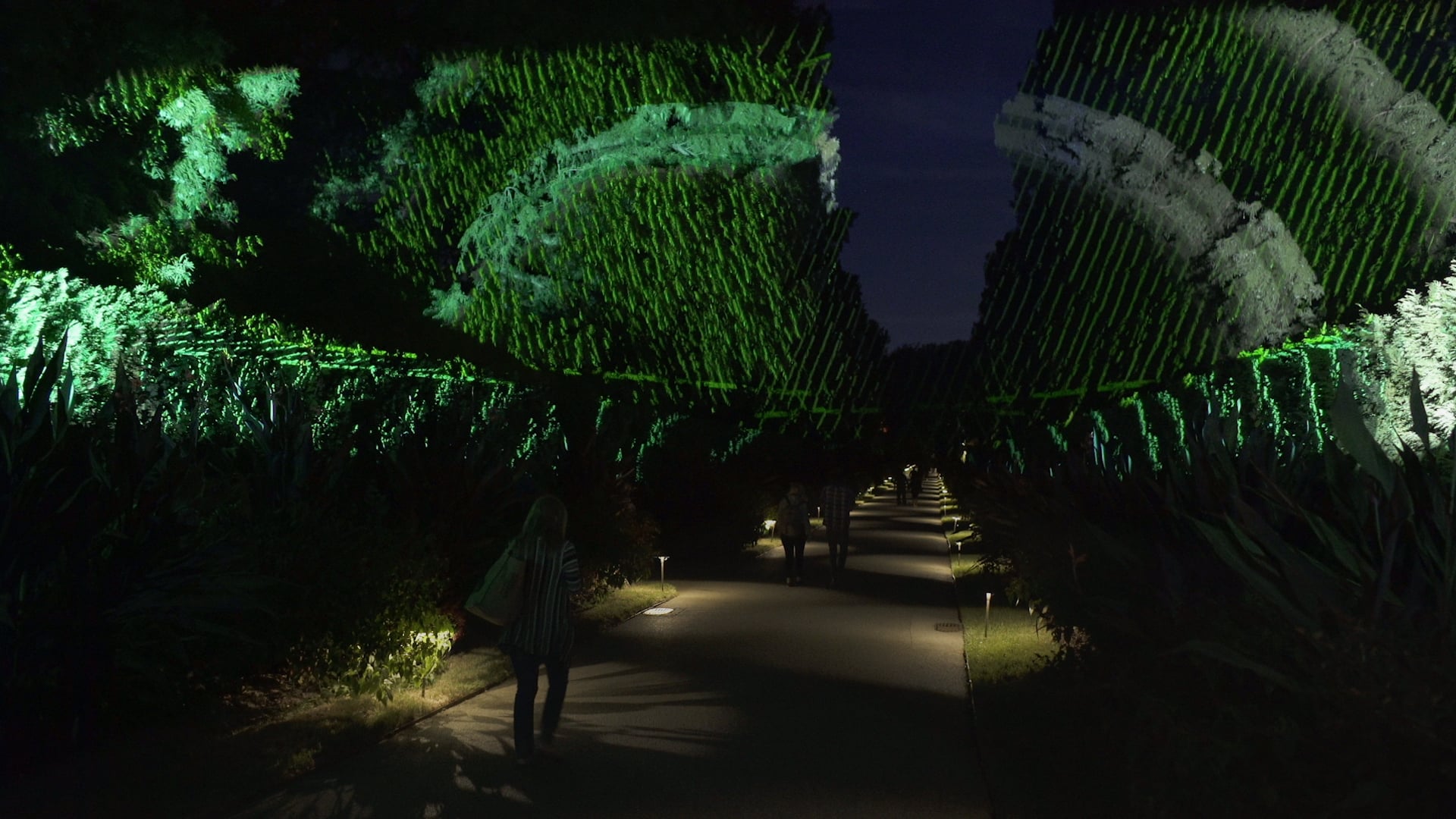 Nightscape: A Light and Sound Experience at Longwood Gardens